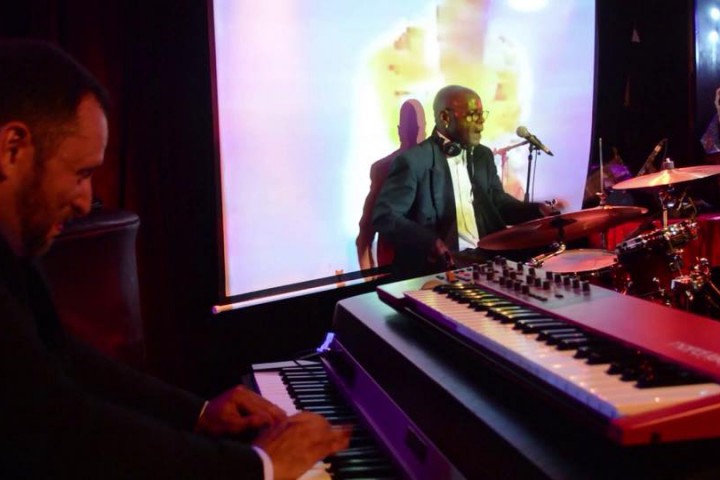 Karim Nouira & James Bradley Jr play a modern blend of funk, neo soul and acid jazz, continuing the tradition of «The Art of the Groove» from the seventies and beyond.
James Bradley Jr (drums) toured with R&B superstar Anita Baker 1986-1987. In the nineties JBJ was the drummer of The Beastie Boys, Slash, Crazy Town, Lennie Kravitz and many more world artists.
Karim Nouira (keyboards) studies for Senior Master Alvaro Is Rojas, Royal College of Music, who had the same teacher at Berklee as Herbie Hancock and Keith Jarret. Karim and JBJ have played funk together since 2002 on venues and clubs in the Nordics, Nefertiti, Spy Bar, Lydmar, Strandvägen 1, Nalen and at the National Museum of Modern Art.
Club gig at Nefertiti, Göteborg
https://m.youtube.com/watch?v=iUVmNJoYf0o
Concert at Strandvägen 1, Stockholm
https://m.youtube.com/watch?v=A-Snyj0x-ew